I am brand new to jewelry making and learning things on my own using books and YouTube videos.
For my first necklace, I used pre-made chain as my jump rings still need to be perfected more. This is what my first design looked like (blurry I know!):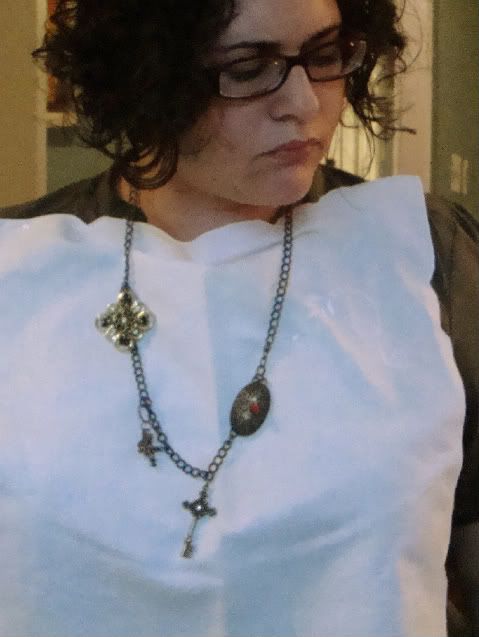 So, obviously, things seemed off balance and just . . . wrong. I was going for asymmetrical and it was clearly
not working
! Also as I viewed the picture of it, I realized the floral pendant on the far left did not look good with the other charms and pendants.
I took it apart. I moved things around endlessly on my bead board. I shortened it.
I crafted embellishments for the different charms to make them stand out more fully. Finally I came up with this: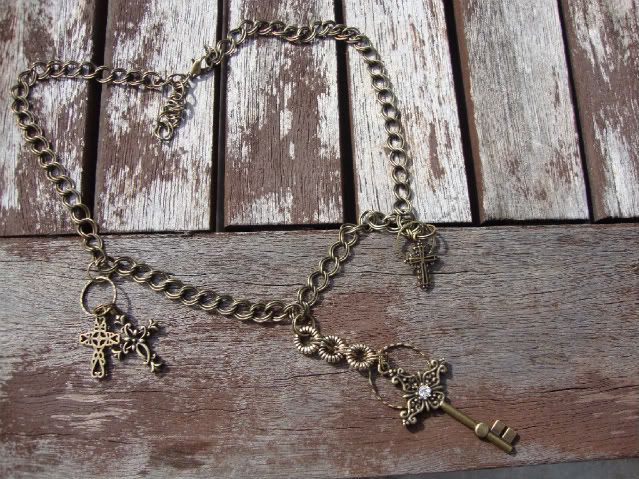 Generally, I think it works a lot better than the original. I think it could still use some more beaded elements or something to give it more bling though. What do you think?