Today I had a little time to do another lesson on the DVD tutorial I am using. One lesson was on making a hook and eye closure. I am very pleased with how this closure came out.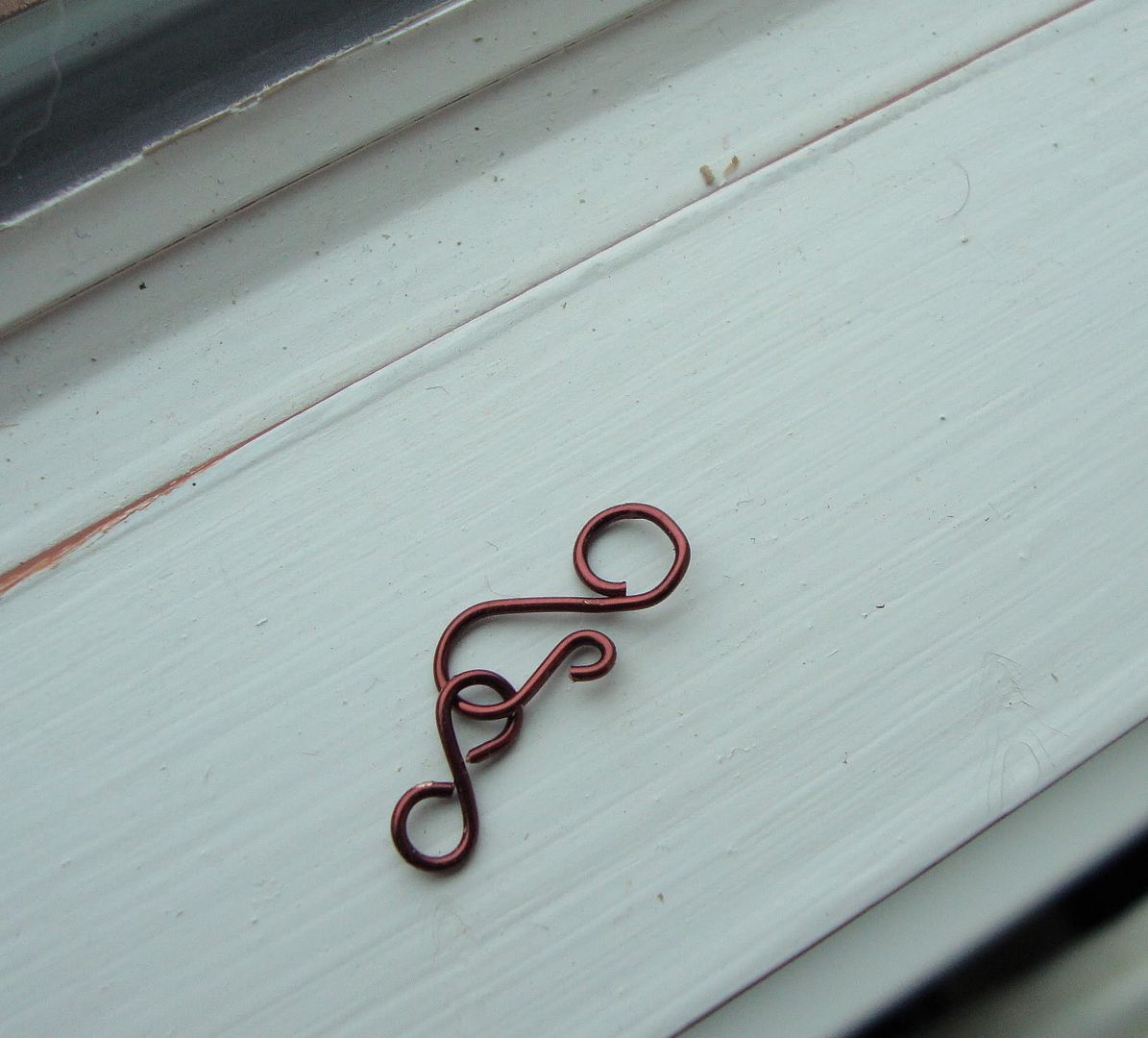 I also made a wrapped bead in another lesson. When I first attempted this lesson, I used too little wire so I had to start over. It also took me a little practice to see what she meant and how much pressure I need to use when forming the spirals. This looks like it can still use a wee bit of work, but I can tell that my wire wrapping skills are steadily improving.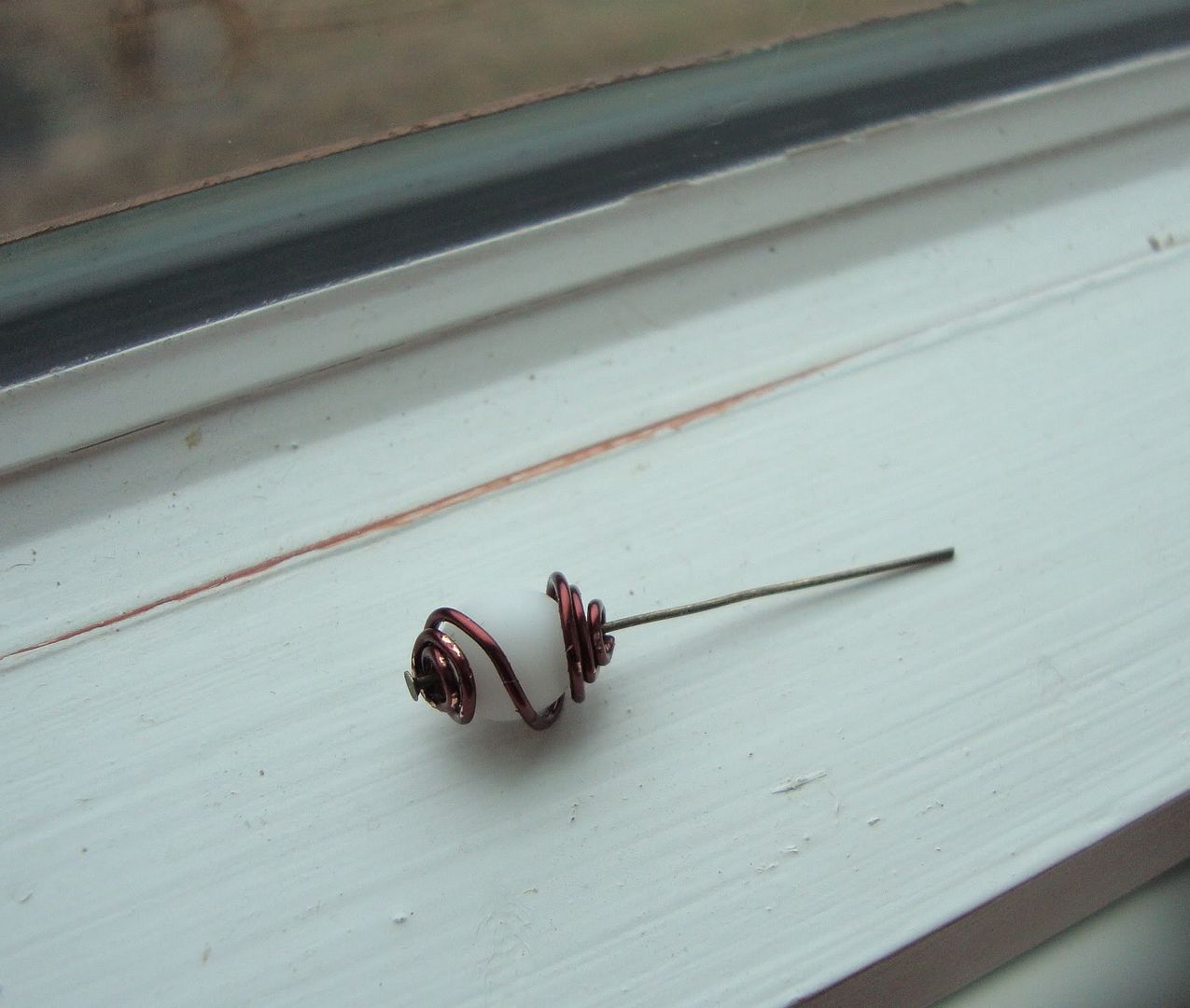 As the week unfolds, I am looking forward to having some more time when I can focus some more on the bracelet I want to make.