As I
mentioned Wednesday
, I am working on a bracelet using one of my grandmother's charms. I have several pieces of her jewelry that I am hoping to eventually use in various ways. However, this brass heart locket has always been a favorite of mine.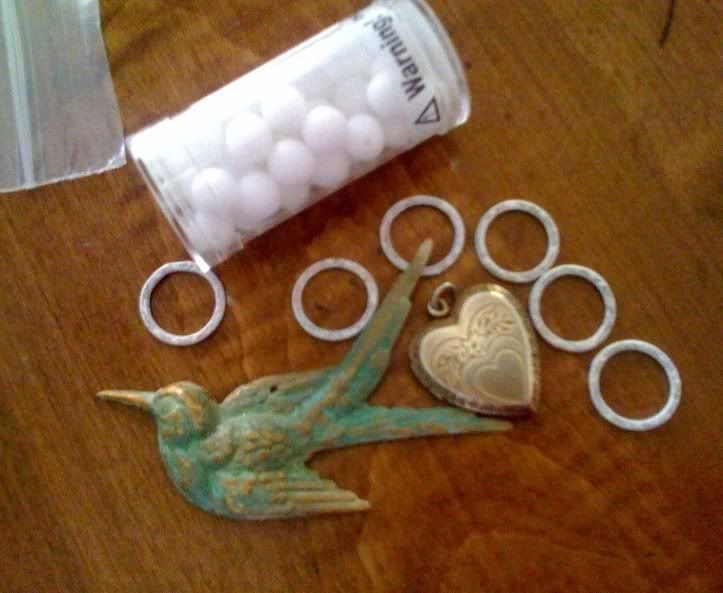 Why? Well, it has two pictures encased safely inside. On the right is my grandmother, and on the left is a very faded picture of my grandfather in uniform. This was while he was gone fighting in WWII.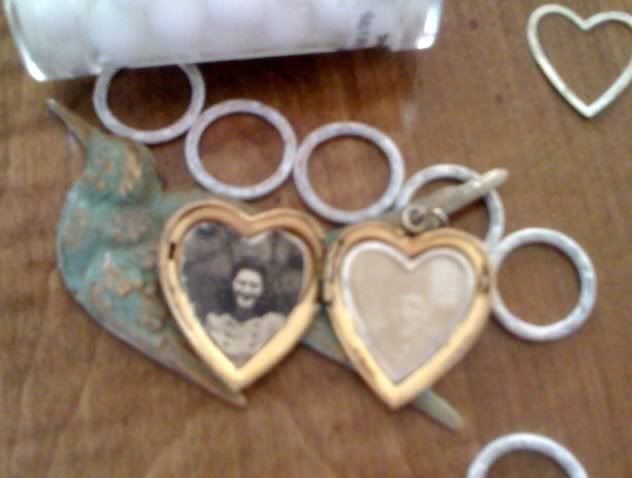 I have several ideas bouncing around in my mind- right now I am thinking maybe of trying to create a multi-strand bracelet.