I won something!!!! I am so excited. I entered a giveaway and won some beautiful earrings from Simon and Ruby's Etsy shop.
Today I worked on a coiled bead lesson. I am fairly pleased with the work I did, though I should go through and even out the spaces between the coils a bit more. I am happy to find my wirework improving with more and more practice.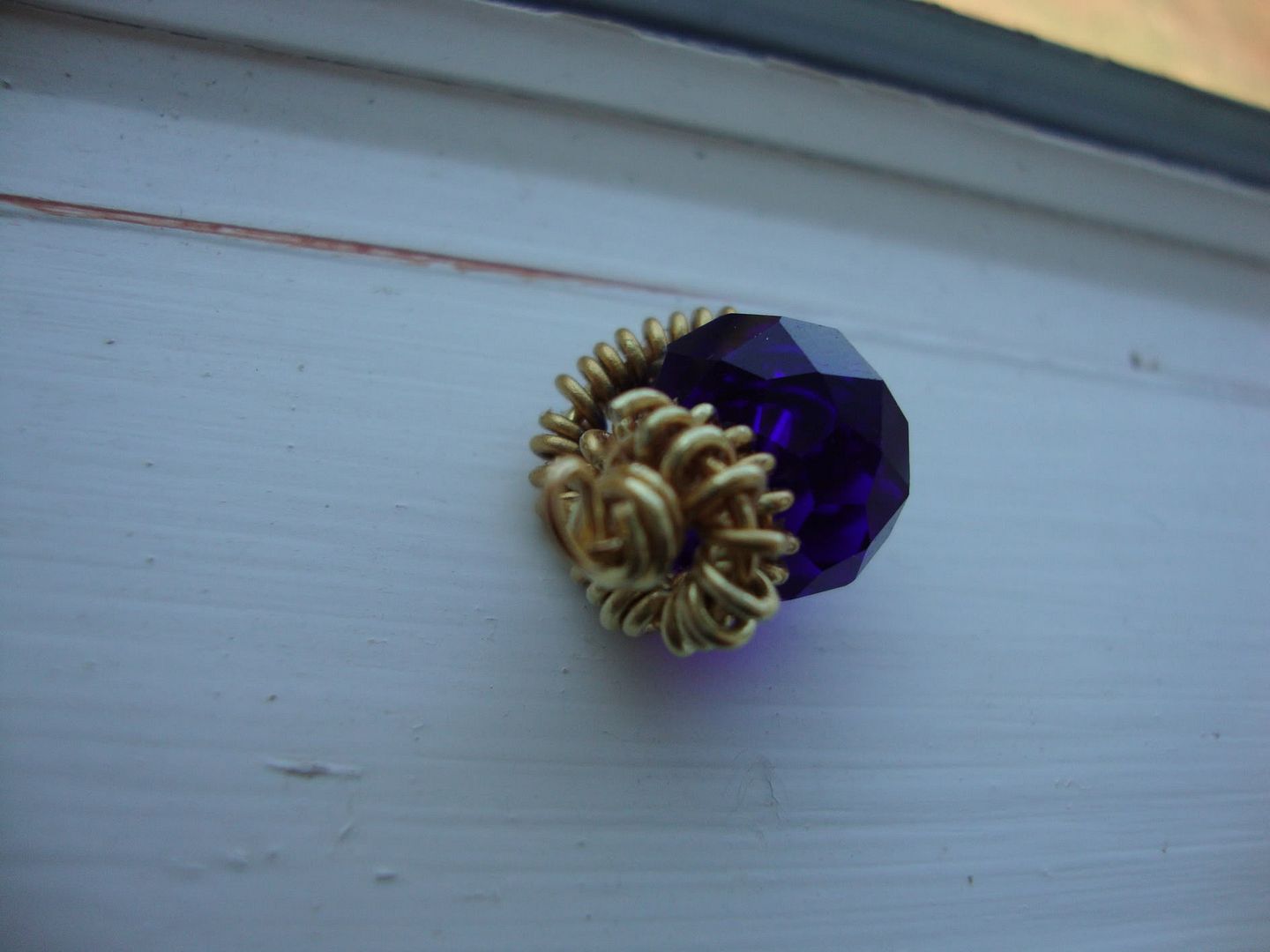 I
am pouring over the latest issue of
Belle Armoire Jewelry
. I absolutely love

Stampington

Company magazines, but I normally consider them too expensive to purchase, and just drool over them at the bookstore. However, I accidentally purchased it. I was purchasing some things for my son at Barnes and Noble, and meant to set the magazine aside, but it got swept up into my purchases (divine intervention??). Guess this only serves to further my addiction obsession!
What are your favorite (craft or other) magazines?