For some time, I have been working on figuring out a design I like for a necklace.
I was playing with it in my mind ever since stumbling upon some great reclaimed saint medals on Etsy
. The charms were all yellow gold in tone and I discovered a plain yellow gold link chain in my jewelry collection.
At the same time, I attended an Evensong service at church and was reminded of how the Magnificat (song of Mary) is one of my favorite songs. I am often brought to tears when I hear it. I contemplated how well this song fit with the theme of this necklace and it gave me the idea for the title of the piece. Later, I also realized this would fit well with the challenge fellow blogger Rebecca Anderson at Songbeads posed to make a piece inspired by a song you love.
Initially, I struggled with how I wanted it to look- I first made it very long. But, when I tried it on that looked wrong/off balance to me, so I shortened the chain. I reworked some other parts of the chain as well - like the clasp.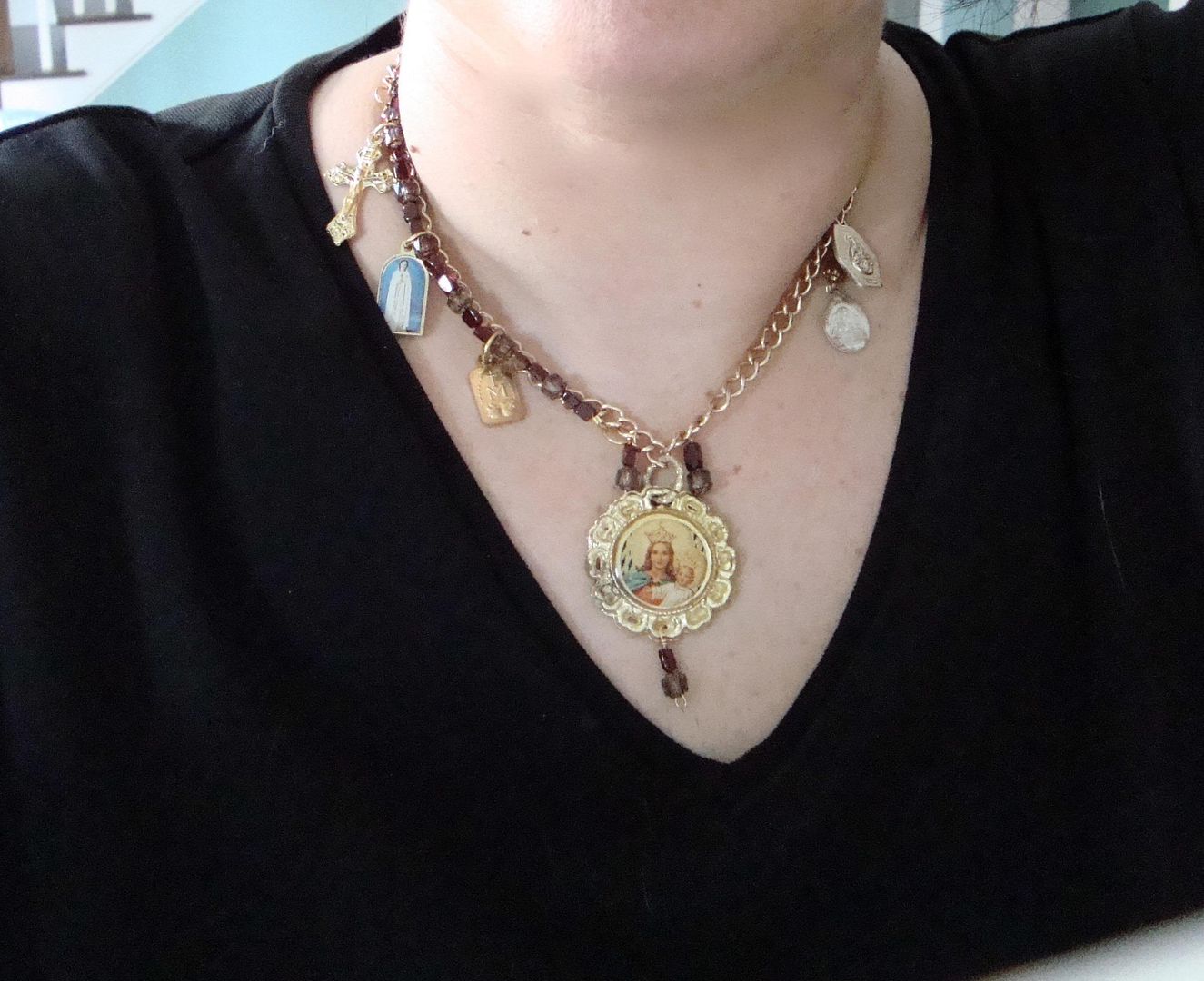 (The picture of it on me is not superb- I am having a lot of trouble with lighting today).
I ended up with a more asymmetrical design that I like. The center charm is reclaimed very ight weight religious medal of Mary and Jesus.
I beaded with
Garnet Gemstone 5-7mm Rectangle Beads and 6 mm Czech Cathedral Glass Beads 6mm.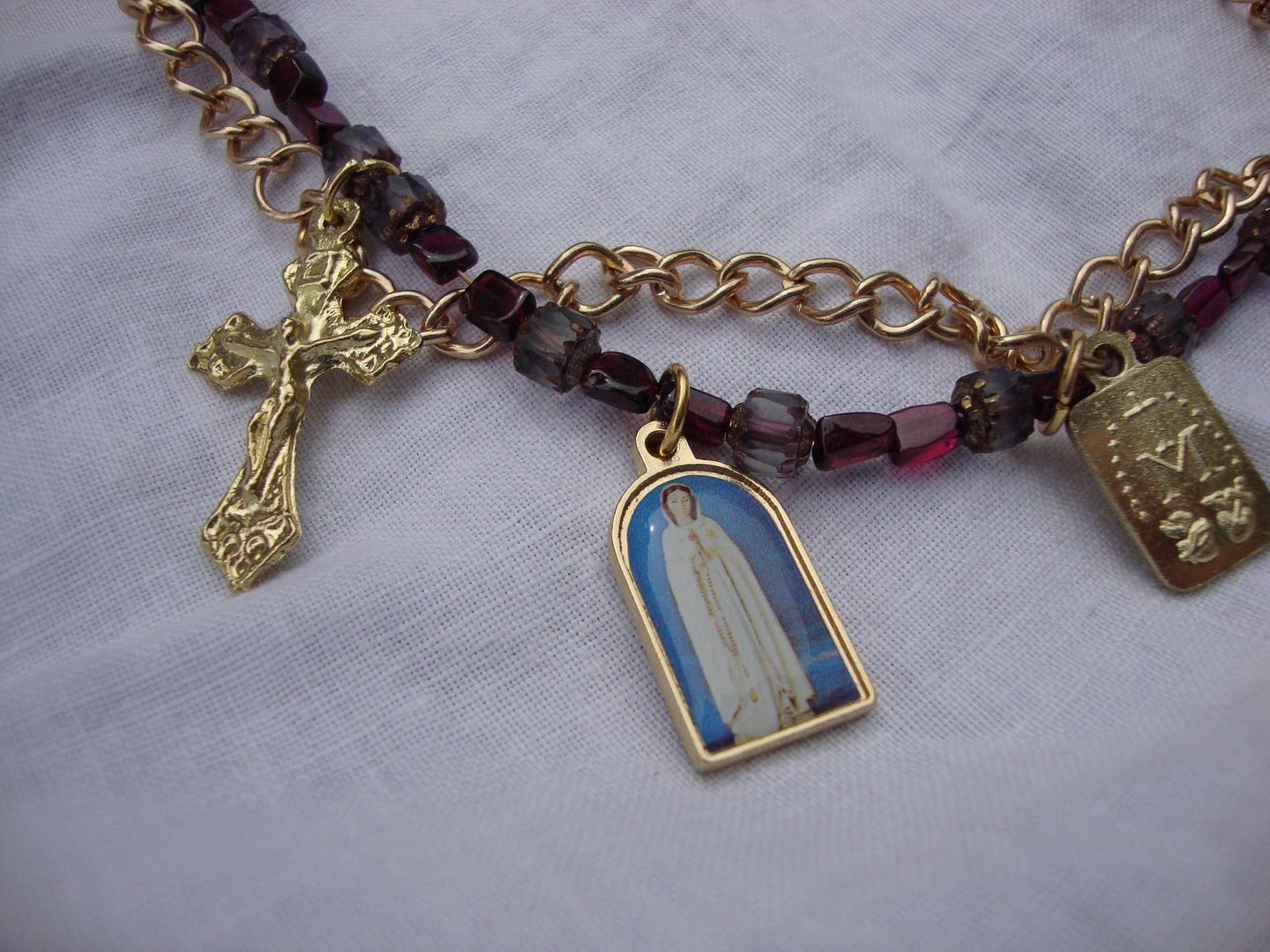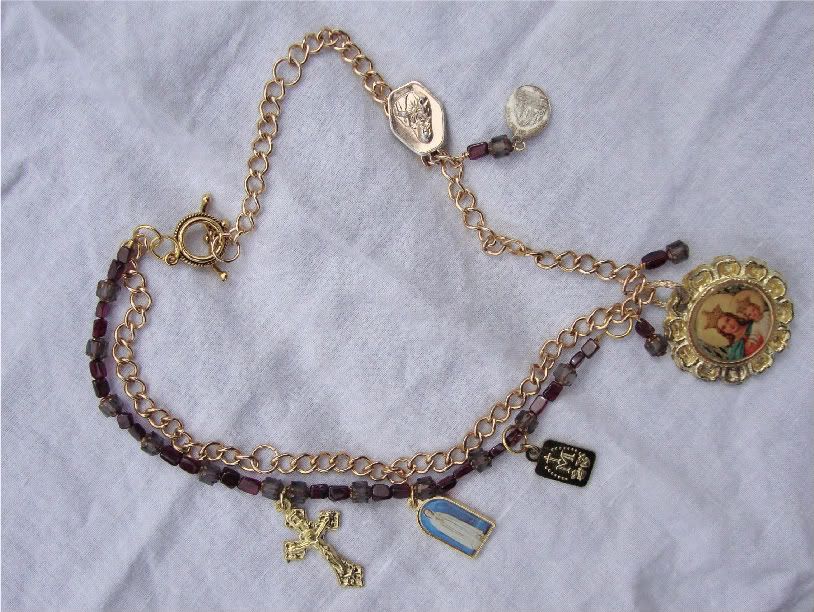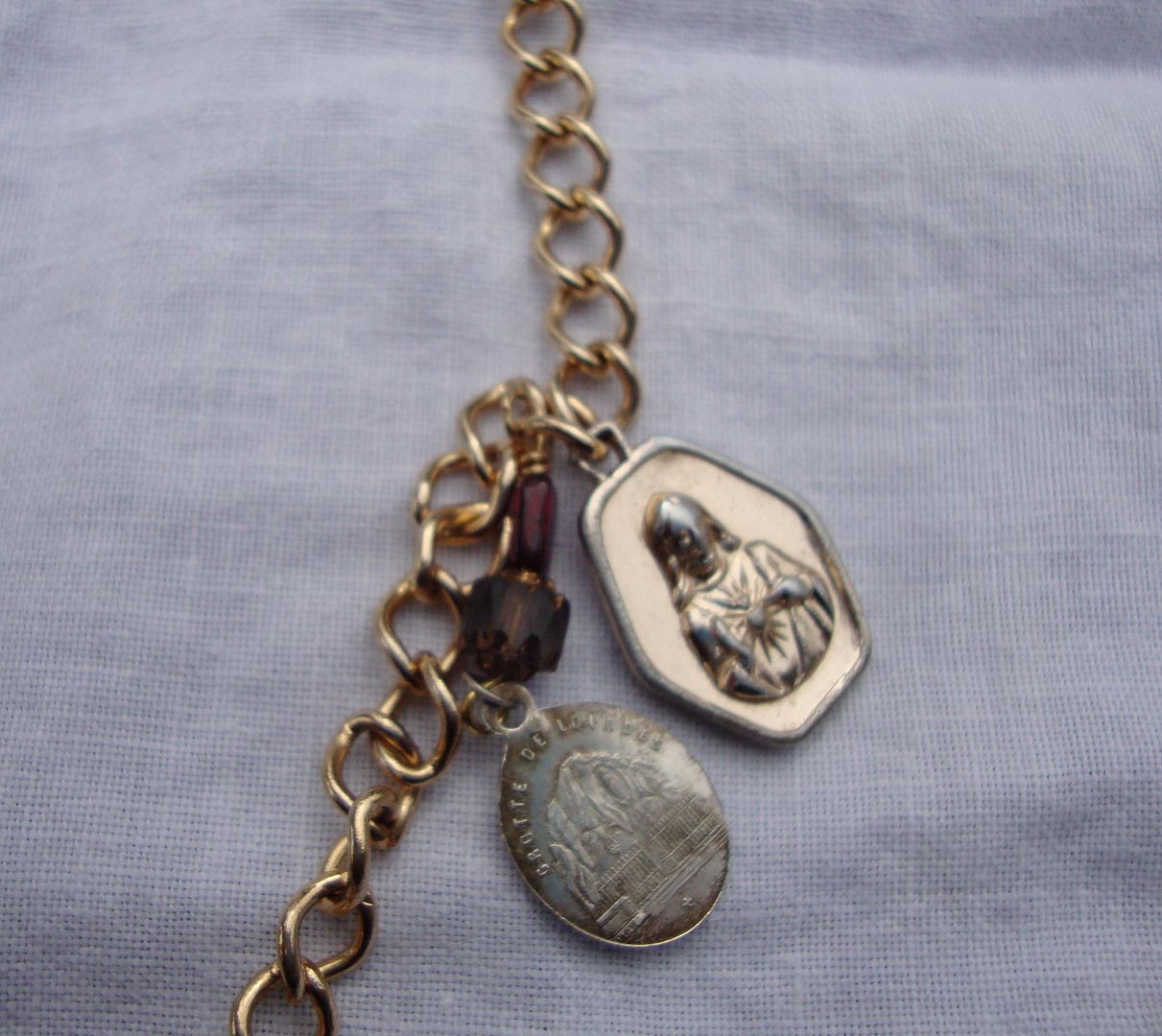 How do you all like this? See any room for improvement?