In working with my grandmother's locket, I wanted a way to preserve the pictures since they are not behind glass and are glued down to the locket surface. I first scanned the images and backed them up online as well as on DVD.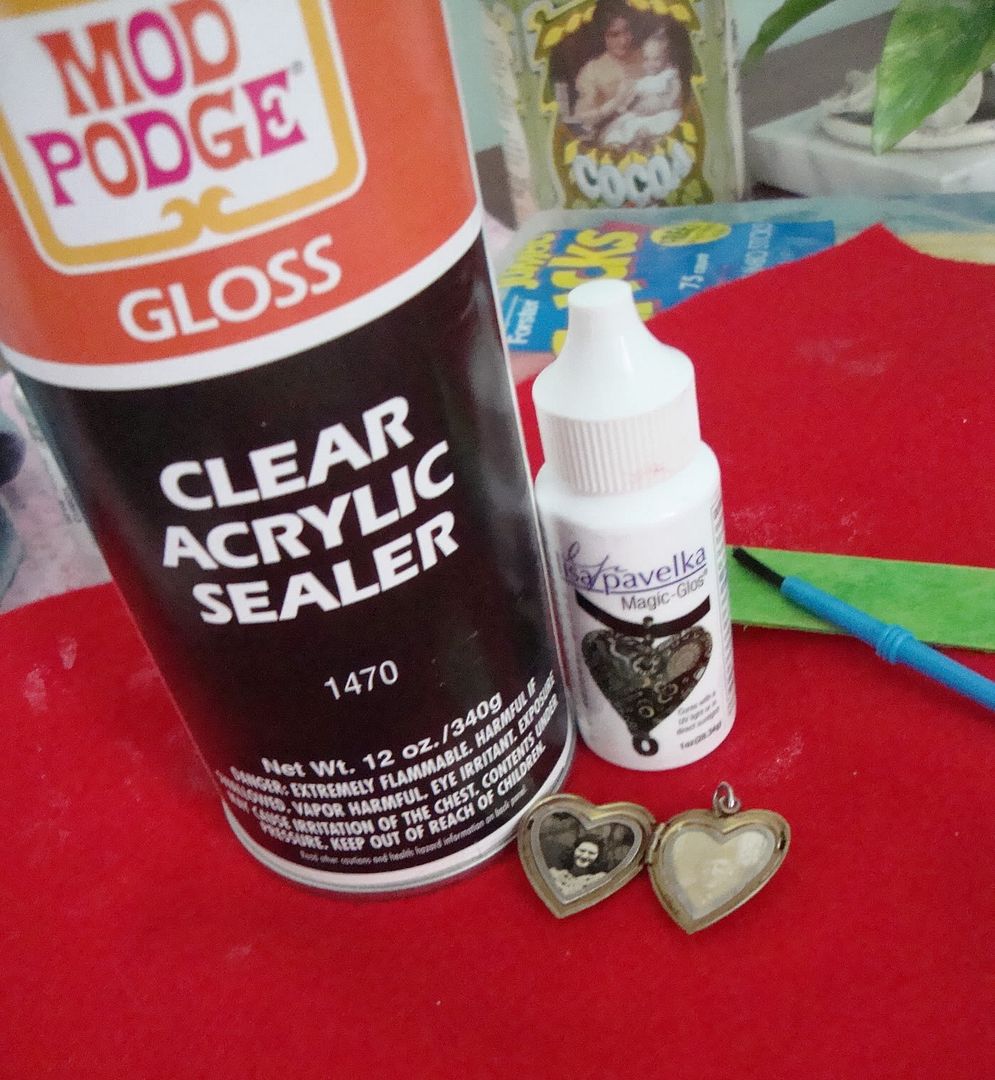 Researching the best method to preserve them was a little tricky. I finally found the Glass Attic site, one of the few resources to address the ways to seal the pictures. I will use an acrylic sealer to seal the images first. I then want to coat them with Magic-

Glos

resin to provide a barrier between the images and the elements. Hopefully this will freeze or slow down the fading/aging of the pictures.