I finished a project from Bead Simple that I blogged about earlier. I used a vintage bracelet as the main element and then added seed beads along with hot pink, glass beads and repurposed chain to create this necklace.
I like the way this piece came out. It is more delicate than the picture in the book would have you think. I like to wear my pieces several times to see if they need adjustments and how comfortable they are. For example, in this first picture, you can see one element is kind of not lying correctly.
(In this next photo I accidentally placed the necklace upside down!)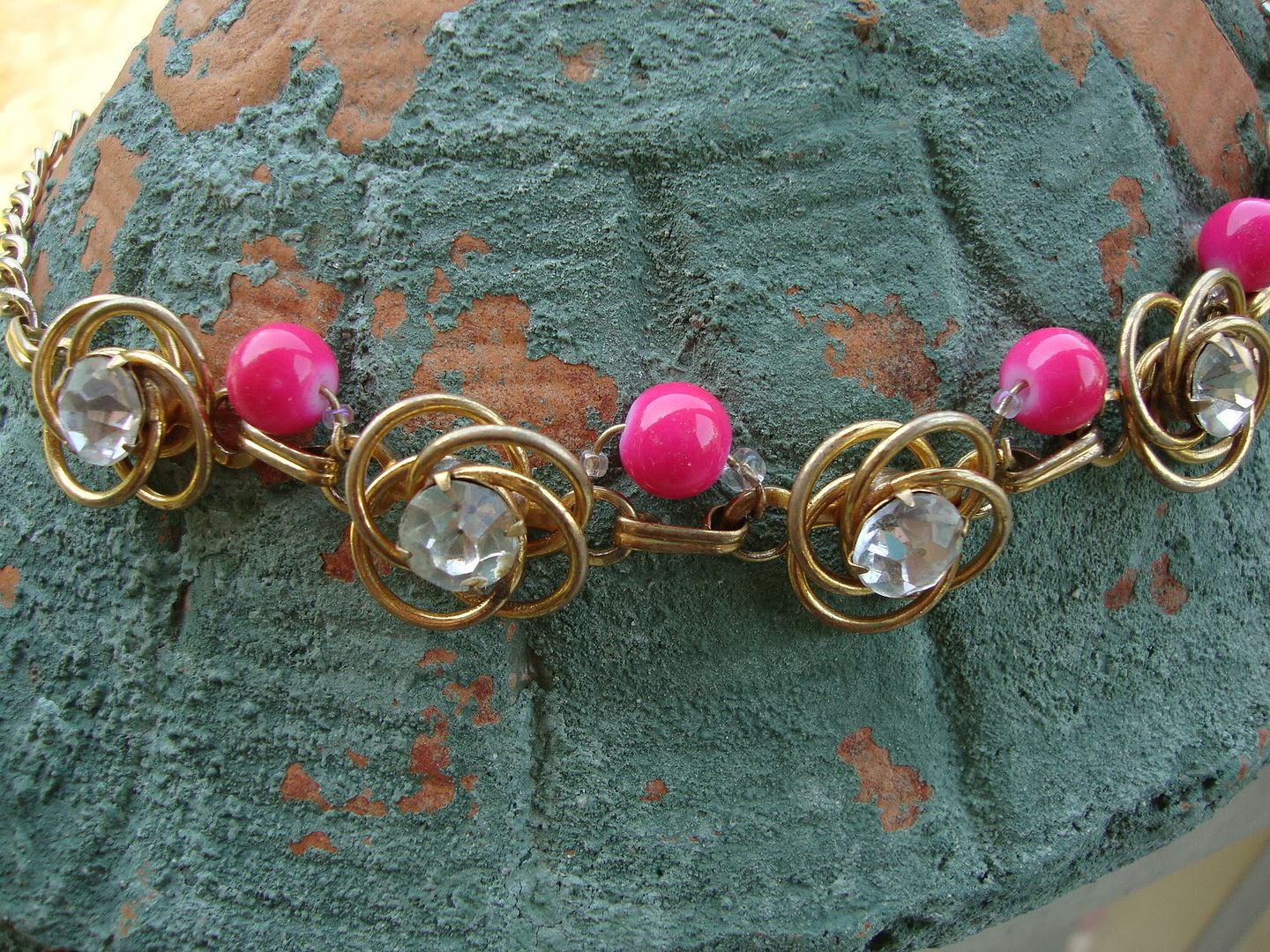 I still feel like creating closures that hold strongly is one area where I need more practice. I

keep having

to rework mine.