You may recall the necklace I made from a vintage bracelet. This necklace has become one of my favorite items of jewelry to wear. I have been working on matching earrings using a pattern I varied slightly from my Bead Simple book. This is one of my favorite project idea books- it is brimming with wonderful jewelry designs to try.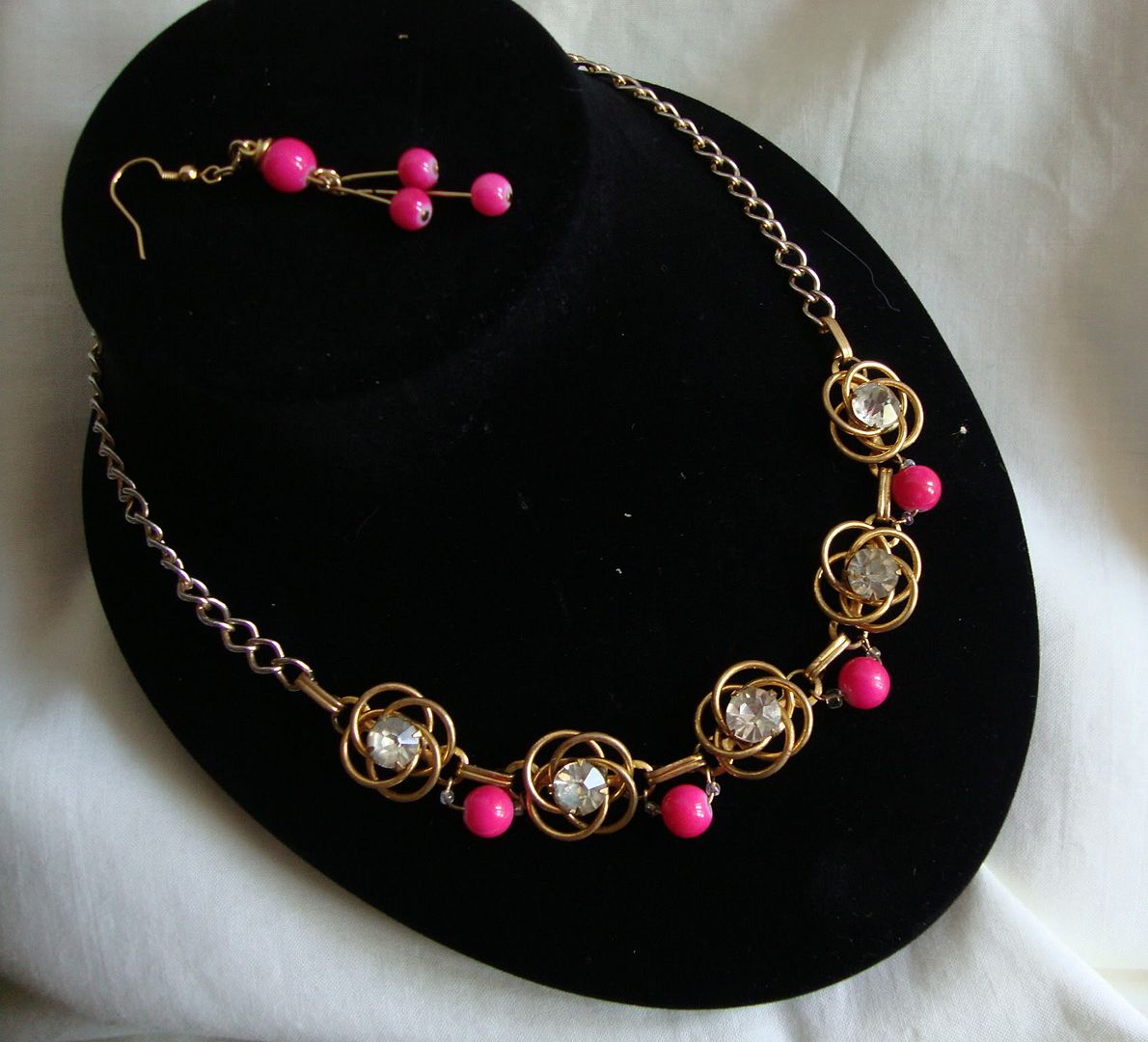 I made the earrings using the same hot pink beads used in the necklace. I used a slightly larger version of the hot pink beads as my focal bead on the earrings. I had to redo one side several times because I was having a frustrating time doing the wrap around the focal bead. I have no idea why since I did it fine on the other side. Do you like the way these came out?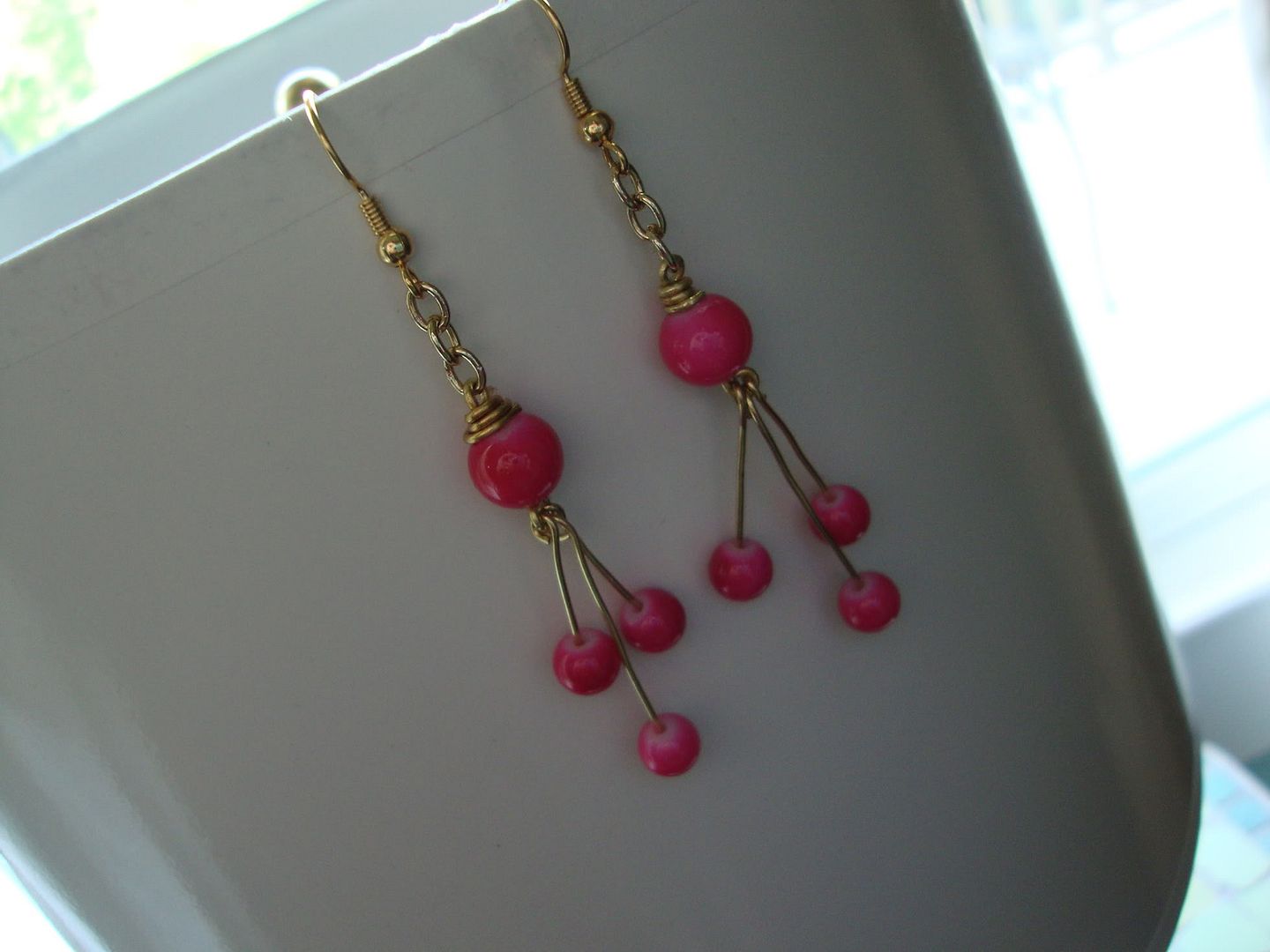 This afternoon I am also watching an episode of Beads, Baubles, and Jewels. The episode focuses on using vintage items (hmm I am now officially obsessed with all things vintage!).