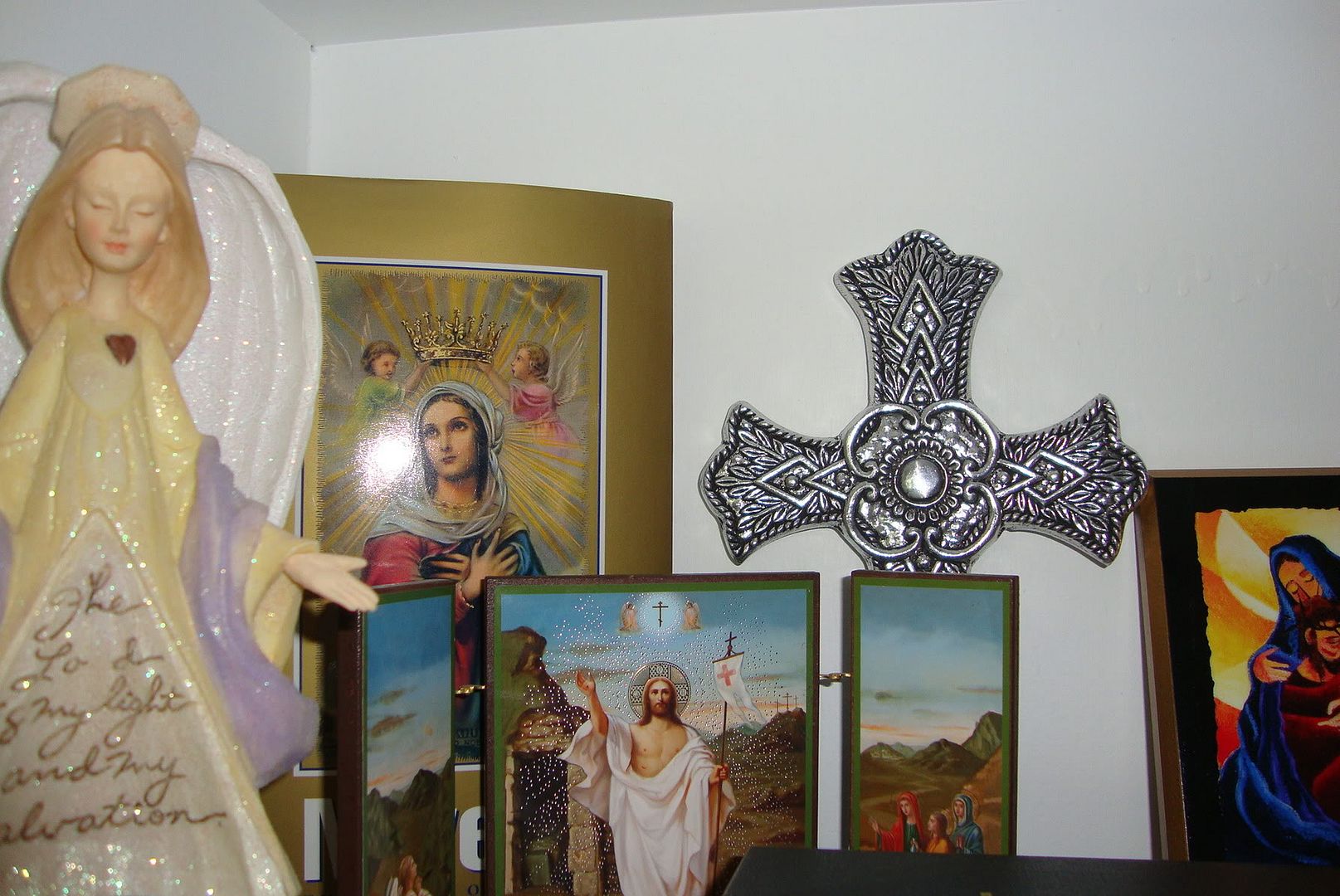 This is my little altar in our home.
I normally teach public speaking, and my class ended up not getting enough students enrolled in it for me to teach this coming term. Terms at our college are ten weeks long. So for a time, I thought I would have an unexpected ten-week break. I was stressed out and a bit upset at the prospect of not working for ten weeks.
After hanging out in limbo, I began to envision the possibilities of Sabbath time. It was one of those Resurrection moments, when I can envision exactly how God can take a death and bring new life. There have been other times when I have been forced, out of circumstances beyond my control, to slow down and just listen to the Holy Spirit. Times when I have needed to remove my own agenda, and get out of God's way.
I was ready to see where this Sabbath time might lead when I got a call from my chair, asking if I would be interested in switching courses from Public Speaking to Interpersonal Communication. I was very happy to accept this new opportunity, with a new understanding that, if I allowed myself to walk in faith, I would be okay either way.