I cannot say too much about the piece I am currently working on because I am trying to keep it under wraps. The most I can say is, it involves silk and pearls.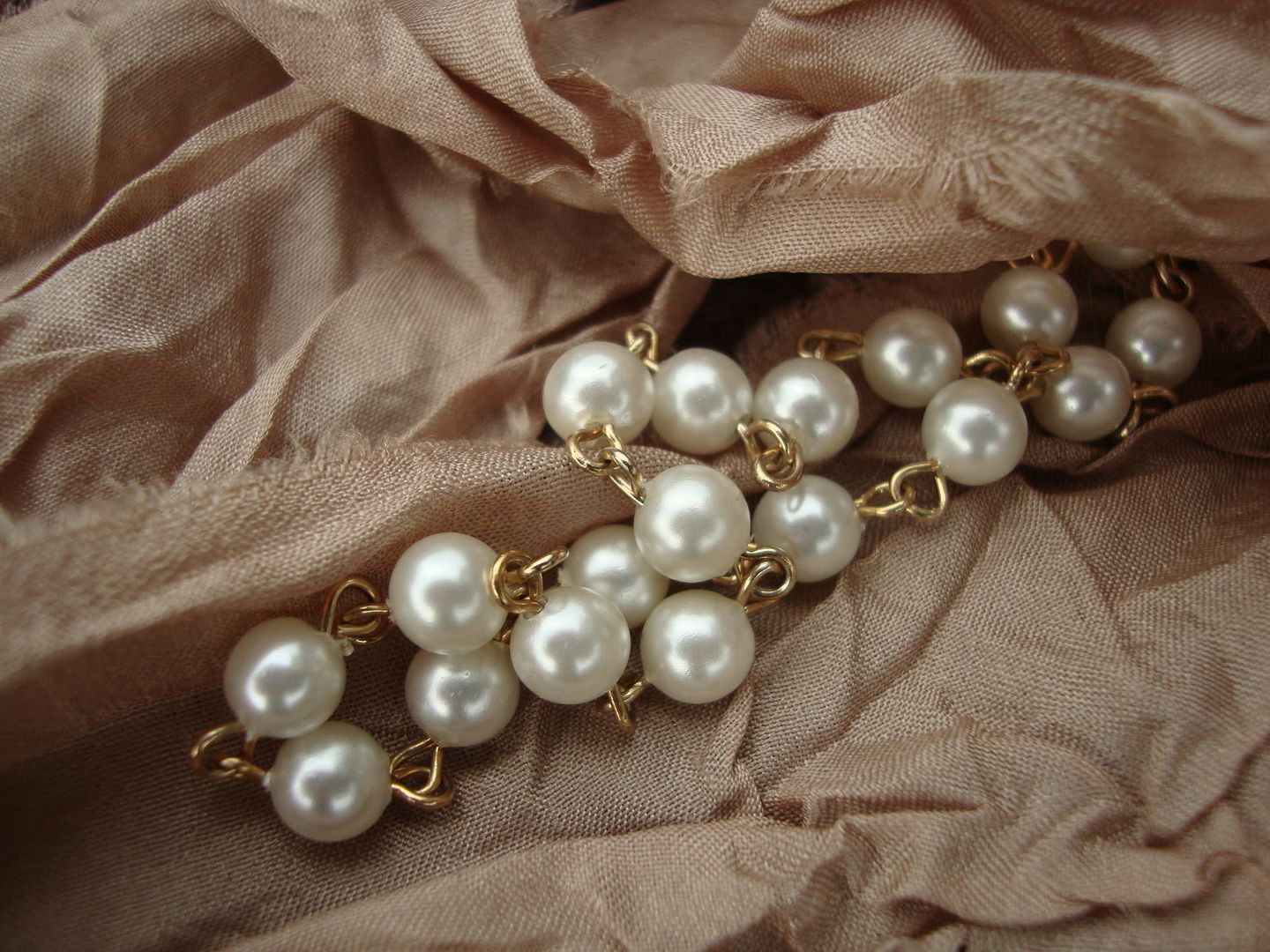 I am also reading Enchanted Adornments, which has got me thinking about the stories behind my jewelry designs. This concept of stories got me thinking about the St. Francis statue I blogged about before. Thanks to my kind and helpful followers, I was able to confirm the medal I was wondering about is St. Francis after all. Now, on my mind's back burner I have a St. Francis piece simmering.
As though I need more ideas! I do already have a shelf full of ideas marked in books and magazines.