I am one of nine women who divide themselves into two cars for the journey to Conyers, about 25 miles east of Atlanta. We are all a group from our church, St. Luke's Episcopal, heading to the Monastery of the Holy Spirit for a day trip.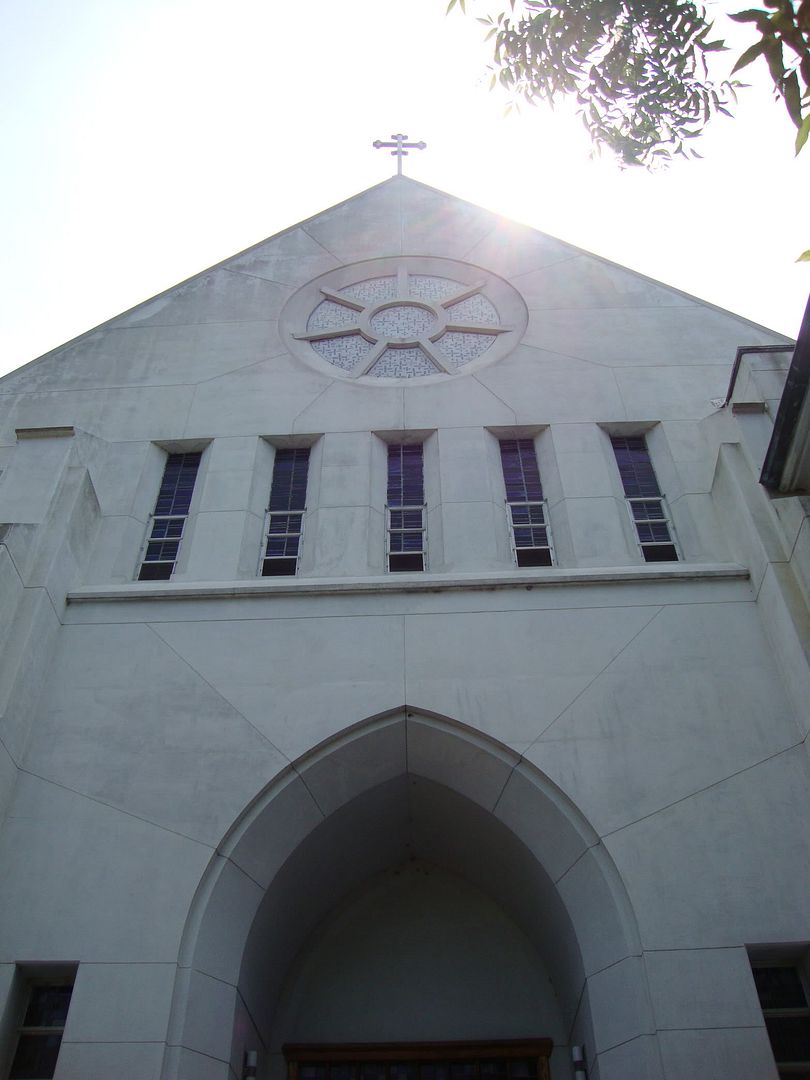 I was aware of this Monastery for several years and extremely curious about it. As you can deduce from many of my blog posts, I am strongly drawn to

Eucharistic
worship practices like those in the Episcopal and Catholic traditions (among others). This explains my love of ritual, icons, saint medals, and Rosaries.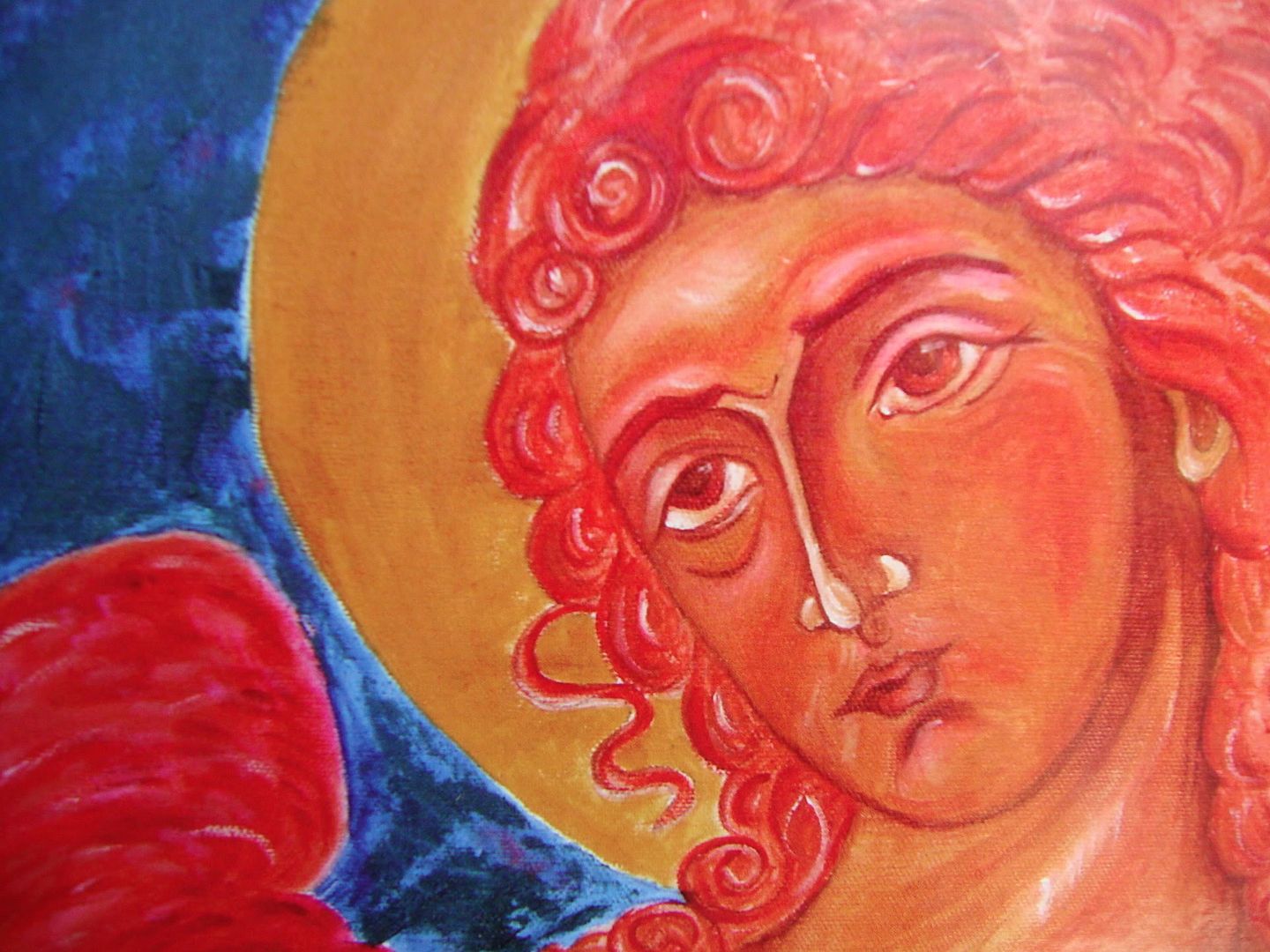 This is an angel icon designed by Sabrina Samuel that I purchased today.
The Monastery was founded in 1944, in what was very rural Georgia at the time. The Brothers belong to the Benedictine movement, and welcome visitors because
art of St. Benedict's teachings is the idea of hospitality and welcoming the stranger as though he were Christ.
One of the many vocations of the monks is the design and manufacture of stained glass. Below is a picture of a sketch representing some of that design history.

We joined the monks and others for their noon service in the Abbey Church. The original monks who founded the monastery built the cement structure by hand.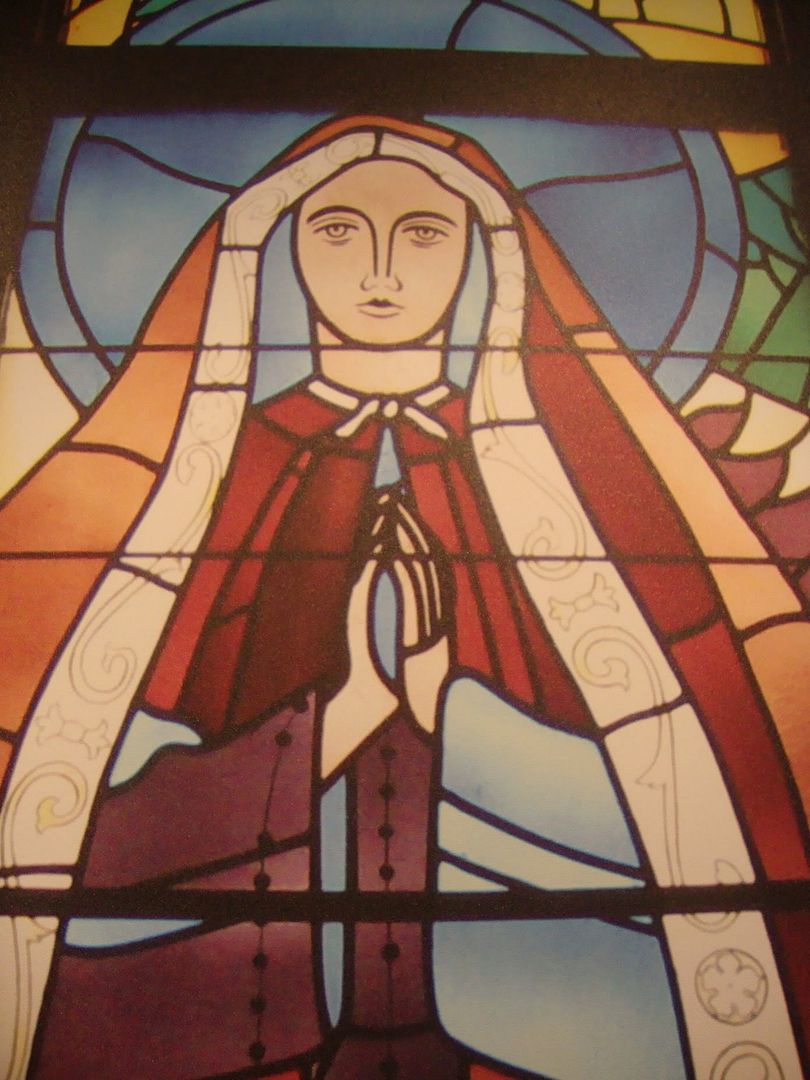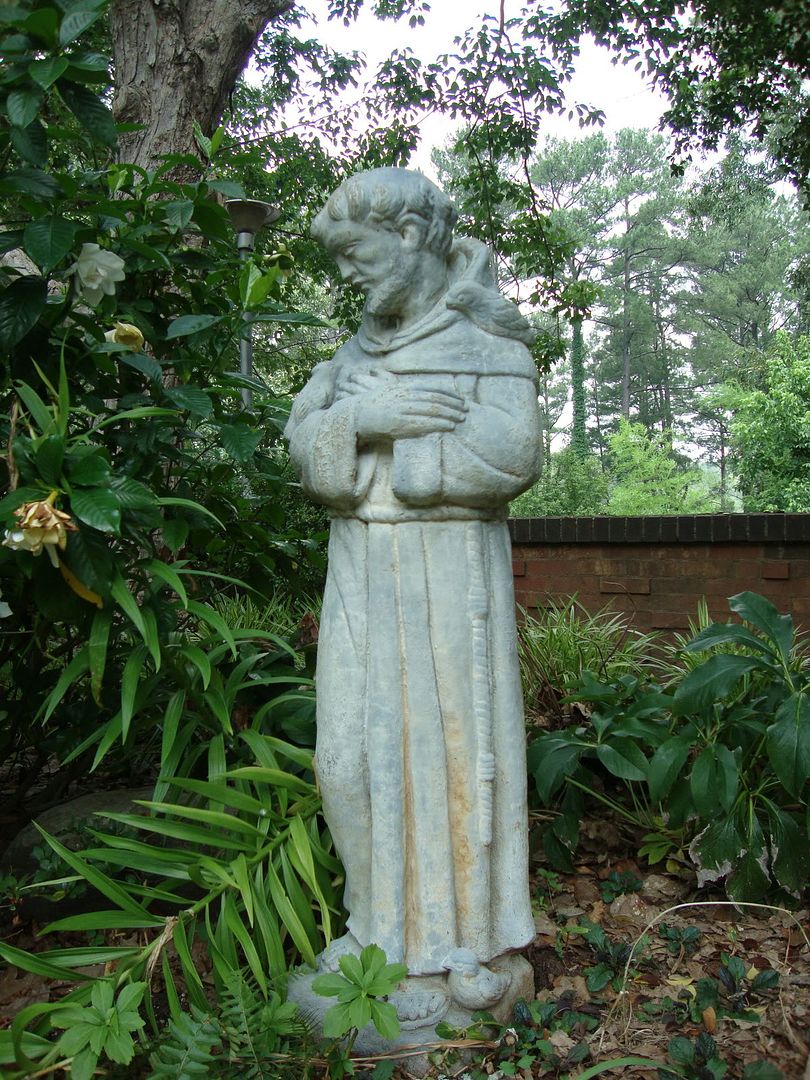 While walking around after the service, we take note of the strong smell of gardenias wafting around a statue of St. Francis. As I study his form, I contemplate what it would mean to live a monastic life. Although I am an introvert, complete separation from the world would be extremely diffic
ult for me. Yet, the commitment the monks show to one another as a community is nice.
Finally, the monastery is known for some of the foodstuffs they produce like fudge, fruitcake, honey, and others. However, I have to declare the biscotti they bake to be like a taste of heaven. I am a biscotti lover, and have tasted many, many kinds. Monks Biscotti is above and beyond the best I have ever tasted!