I have had the most frustrating design day today. Perhaps it is because my son is home (between camps) this week and I have hauled a bunch of my jewelry making items downstairs and am playing rounds of action figures and heroup.com with him while also designing. Or, maybe it is just one of those things that will, hopefully, pass very soon.
I have been struggling and struggling with an earring design most of the week. I am hoping to eventually sell these once my Etsy store is up and running. (Maybe this is adding to my stress level?). The base of the earrings are vintage clip-on earrings from Germany. I had to do some modifications to the back, wire wrapping and gluing the clip on part closed. However, I originally was going to add French hooks, but they won't work because of the weight/size of the overall design. So now I am not sure what type of finding to use- maybe kidney wires?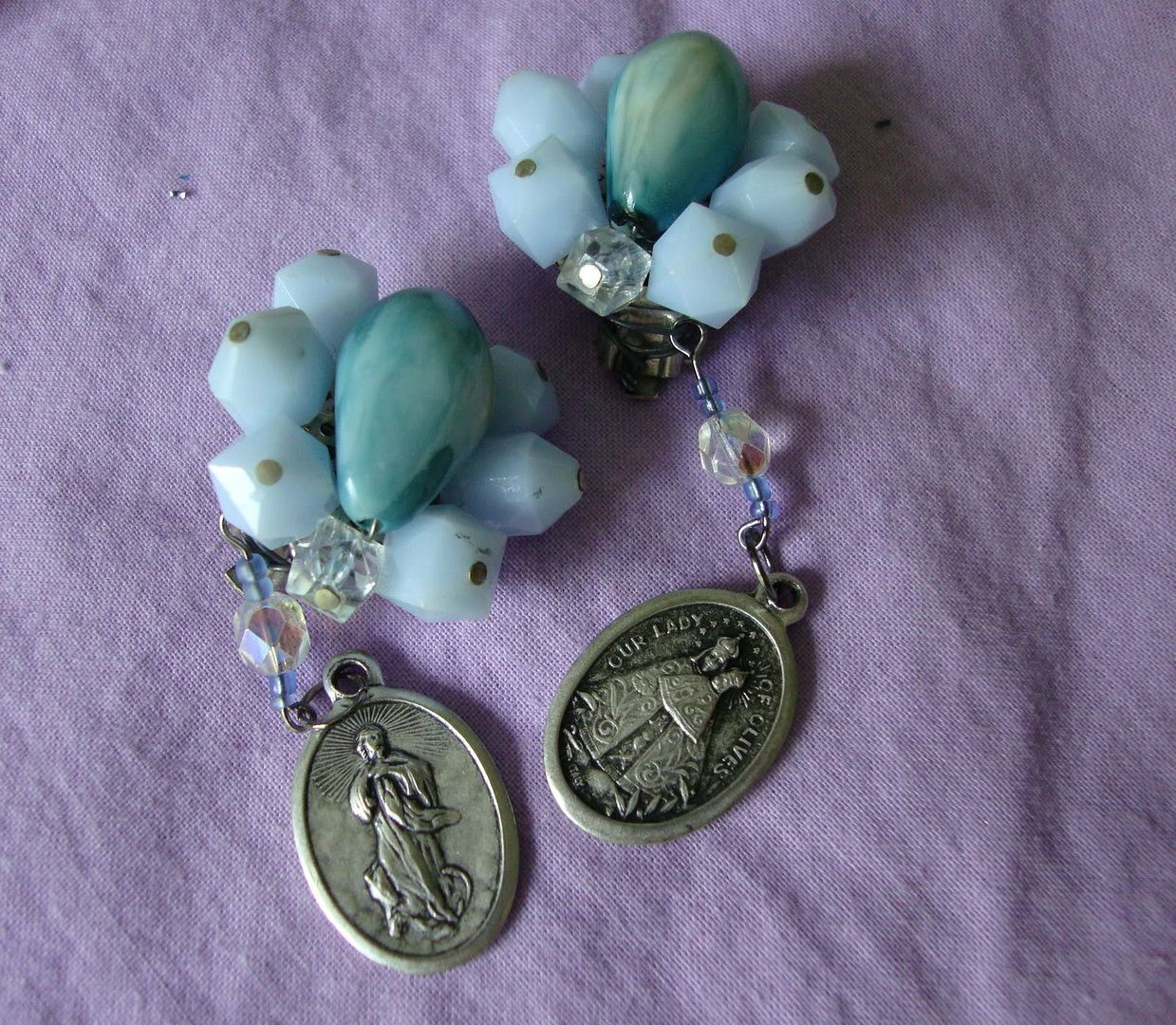 Any and all advice is welcome!
Well, at least there is strong coffee and cream to sooth my frustrated soul.