We put up our Christmas tree today. We all love trimming the tree, and Liam especially enjoys being the one to put on almost every ornament. He also loves helping with the lights as well. I always play Christmas Carols as we add our many sentimental decorations to the tree.
I was also very excited because an art piece I ordered arrived today. I used some money I received as a Birthday gift to purchase some beautiful art by
Karen Downs
. She was in my
Build Zone
jewelry making workshop, and I fell in love with her unique fused glass art as soon as I laid eyes on it. I suppose the fact that she tends to focus a lot on Madonna and Child subject matter may have something to do with my attraction!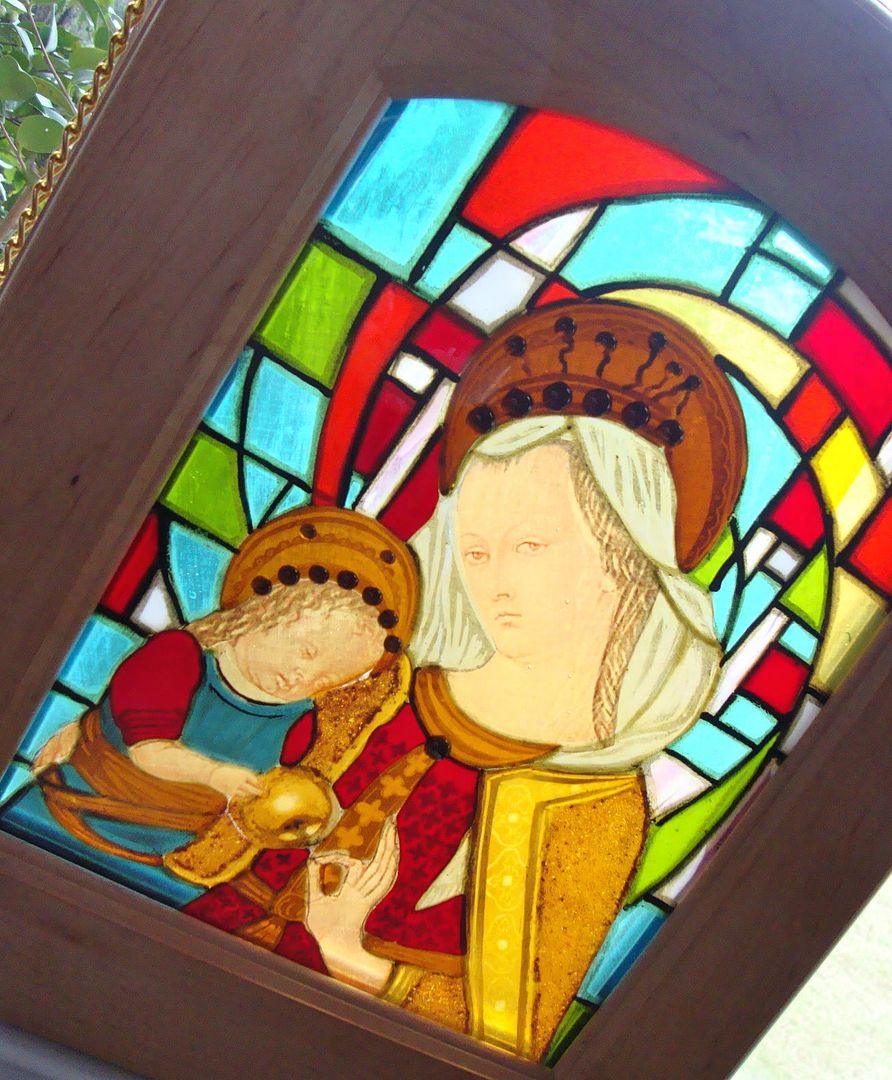 I now have her piece in a window in my studio. It looks like it was made for that very space. Now, if that isn't inspiration, I do not know what is!