Our retriever was jumping up in excited greeting when her paw got caught on my necklace. The necklace lost the battle and broke. I have had the necklace a long time, and it is one I wear often. I loved the color palette as well as the multi-chain asymmetry of it.
I was not angry at Daisy, just sad about the fate of the necklace. My disappointment is tempered a little by the fact that I can, at least, reclaim the parts of the necklace and use them for something else. I keep thinking the items I craft from those beads will be called my "Daisy line!" (Here is my son, Liam, hugging Daisy).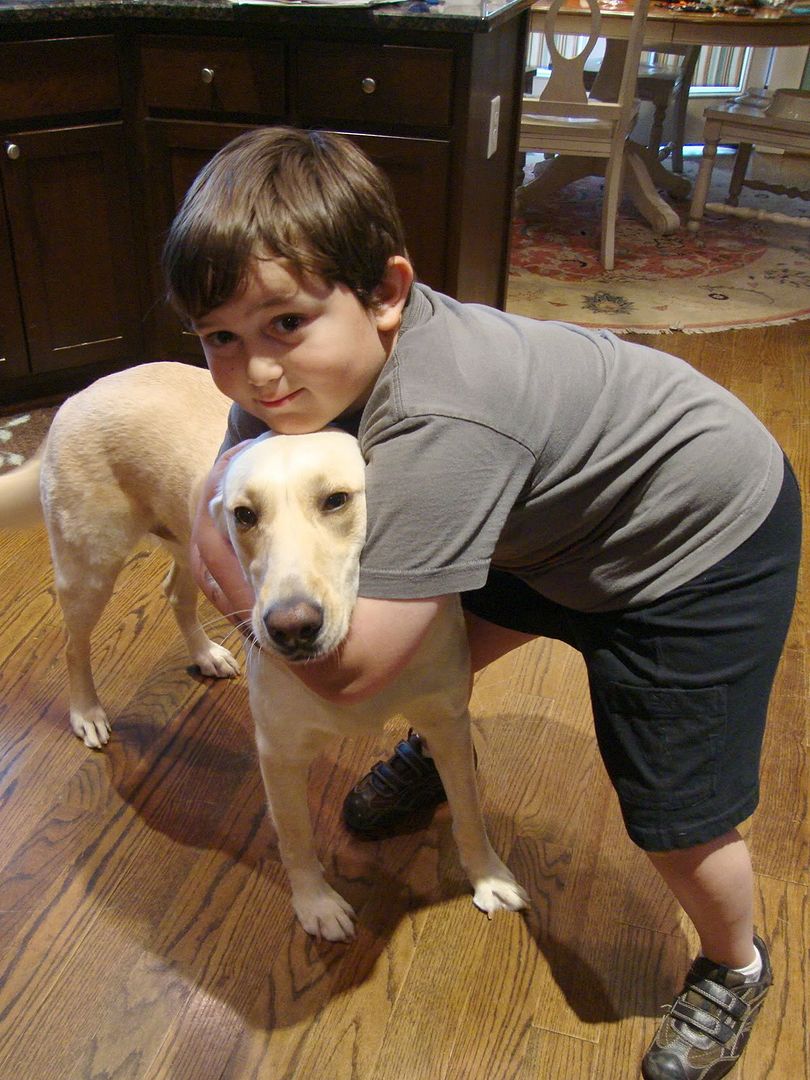 I did have fun in my mailbox today with the arrival of divine smelling lavender sachets from Krishenka's Vintage Treasures in
France! In my recent crazy winning streak (hmmm maybe I should play the lottery??) I won these. They smell delicious. I think I may need to put one in my car! I had so much fun winning them in a little guess what is in the box contest.