My sister-in-law, Karen, is hard at work at launching her own Etsy shop selling home décor items. Some of her designs require jewelry-making supplies and findings, so she knows some good sources for supplies. Once she discovered my new hobby, she promised to take me bead shopping in Los Angeles when we visited.
I had a lot of fun on our girl's morning out. Karen took me to L.A.'s downtown fashion district. Here, she introduced me to the wonderful, extensive collection at Berger Specialty Company. We were sort of hoping with my maiden name of Berger I could somehow get a family discount. Alas, this did not happen.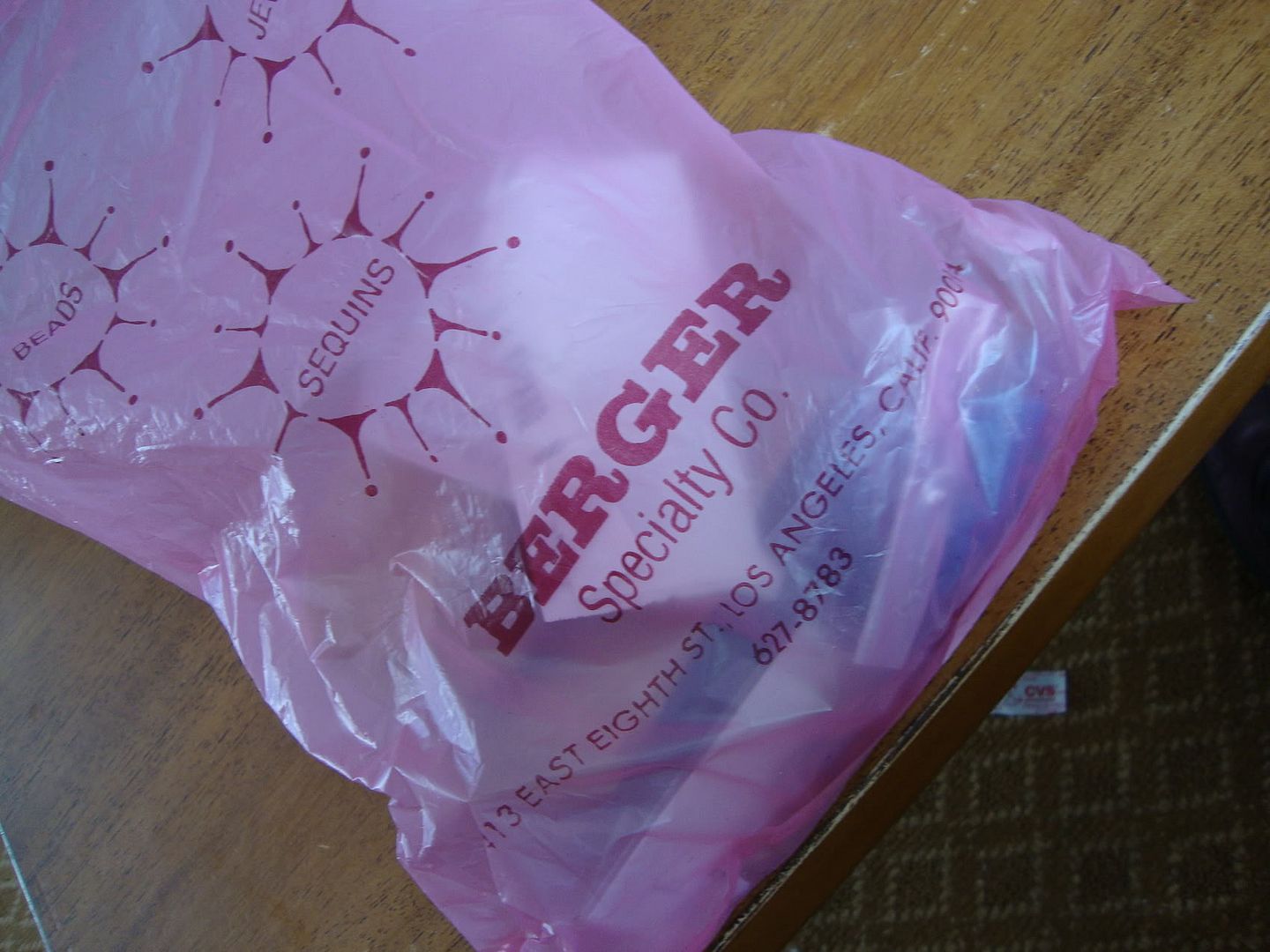 Upon our arrival, I thought I should concentrate on two necklaces I have in mind. However, that was soon very difficult. The collection of findings and beads is so

large,
I really could never see everything they have during one visit. So I kept getting distracted by beads and other findings I liked. Karen and I both agreed that the vastness is equal parts fun and overwhelming.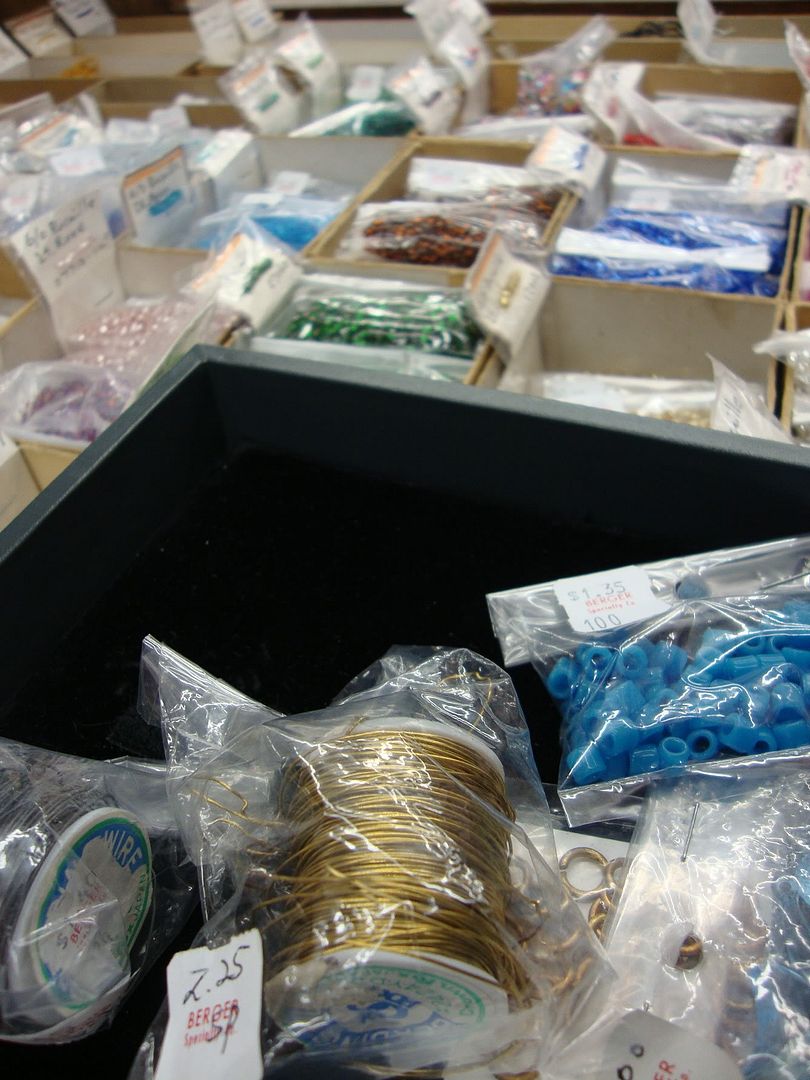 By the time we left, we were exhausted! But, I managed to actually stay under the budget I allotted and, as you can see, found some beautiful things.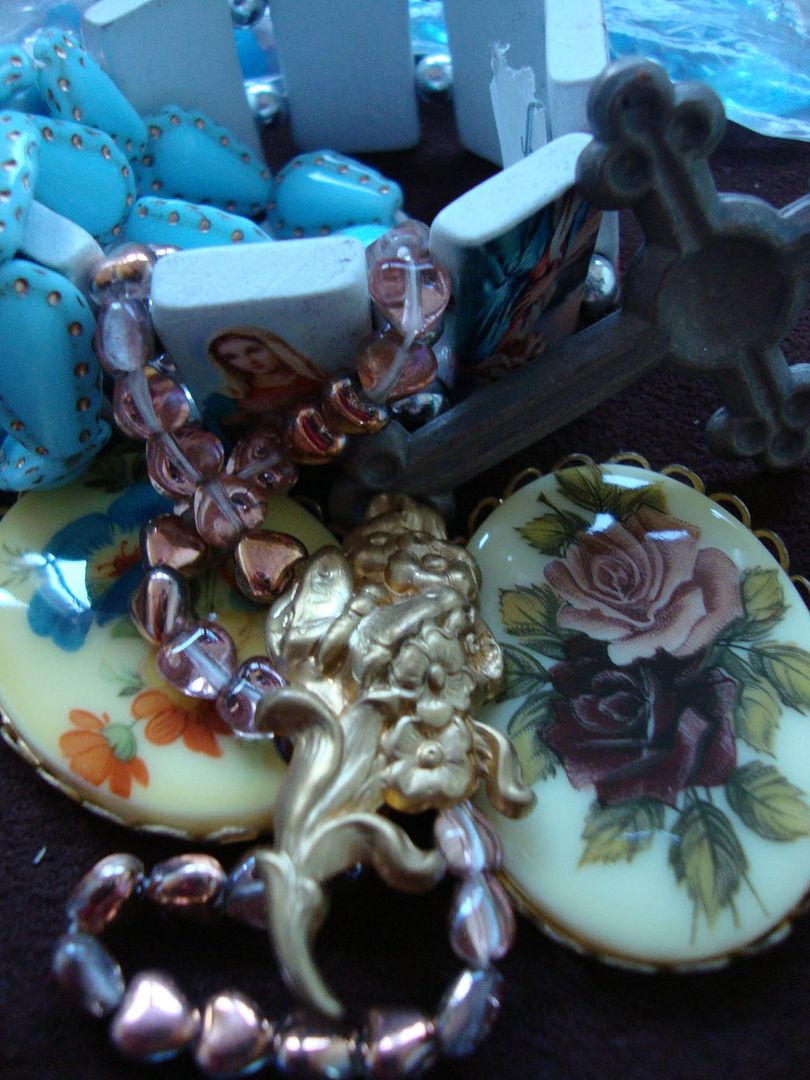 I am hoping to pair some of the things like those beautiful floral cabochons I purchased with the stunning vintage/repurposed items I was deeply Blessed with in a recent swap by my friend, Shirlena.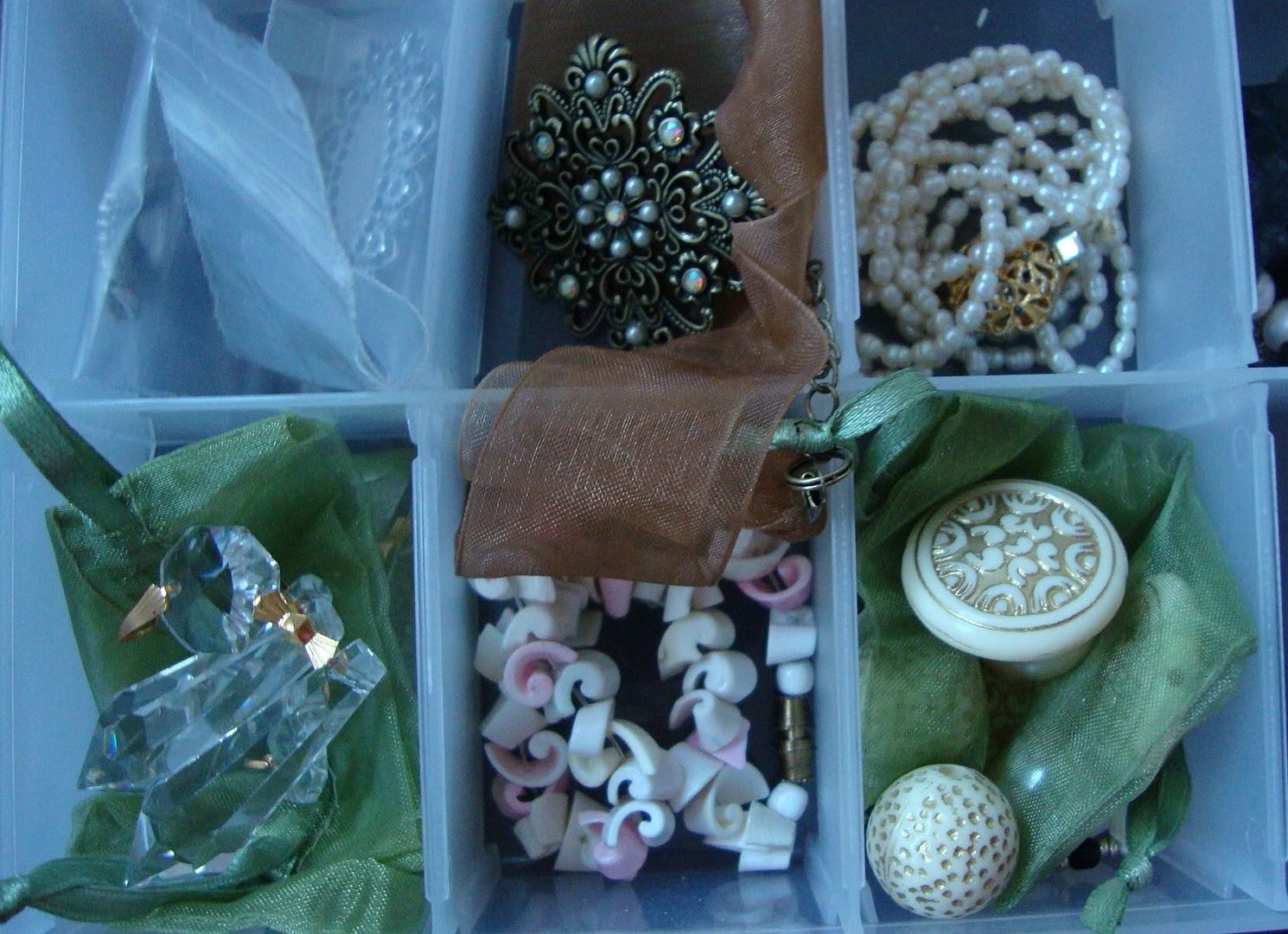 I think at this point, I have so many beads that I could create jewelry until the end of time!