The workshop I am enrolled in has us think about what design style category our jewelry creations fall into. I am not sure yet what my
particular
style is. I got some excellent advice from two, well-respected jewelry designers- Lori Anderson from
Lori Anderson Design
s
and
Deryn Mentock
(my workshop instructor). Some of the more experienced women in my class also had important things to say about this topic. One recurring theme was to look at lots and lots of jewelry (does this justify the purchase of all my jewelry design books and magazines??). Another is just to practice creating jewelry.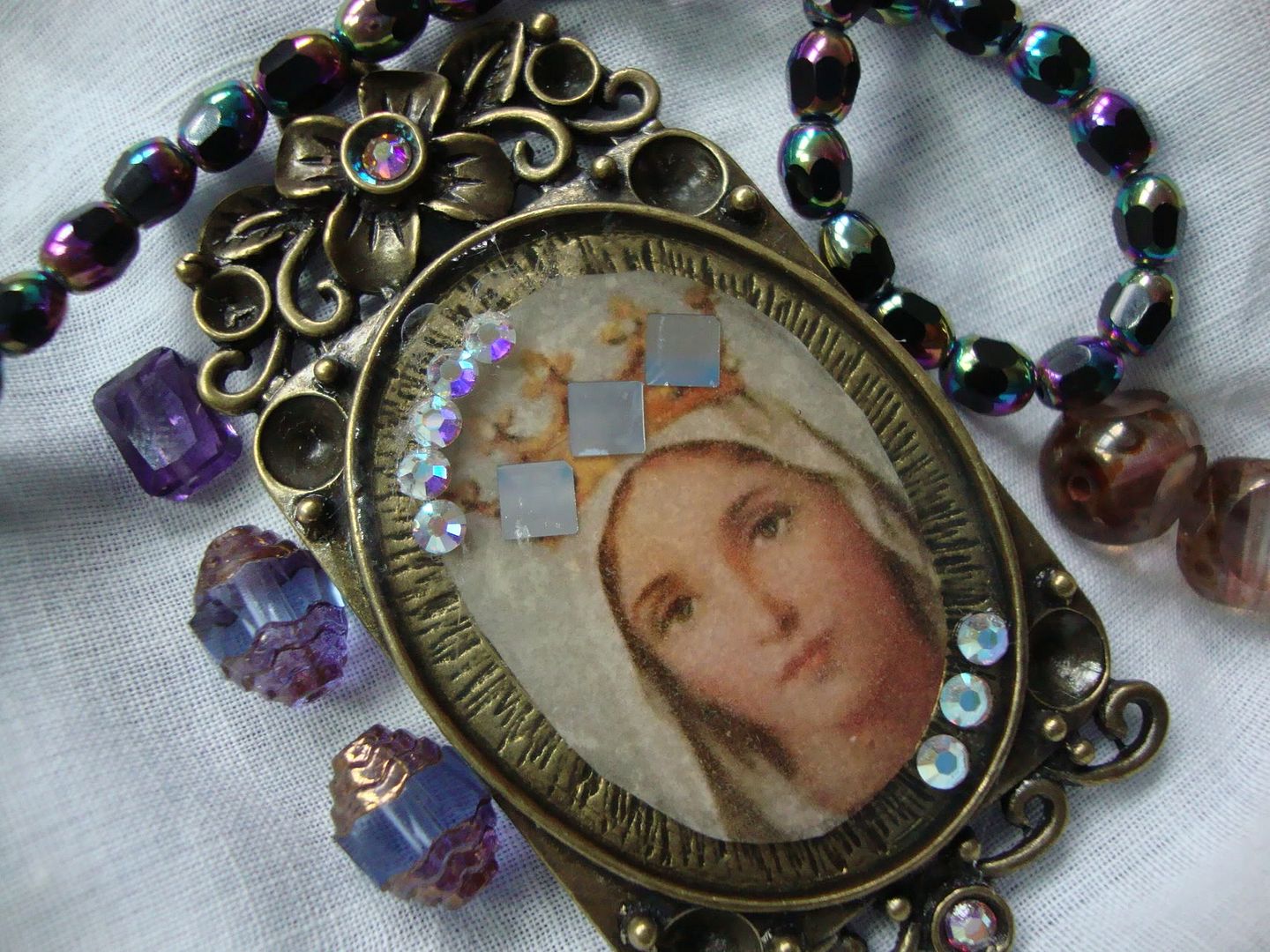 A peek at my design process. Here I am deciding which beads to use with my focal pendant.
Part of me likes an extremely romantic look. This is no surprise to anyone who knows me for more than 5 minutes. Obviously, I'm also extremely drawn to religious images.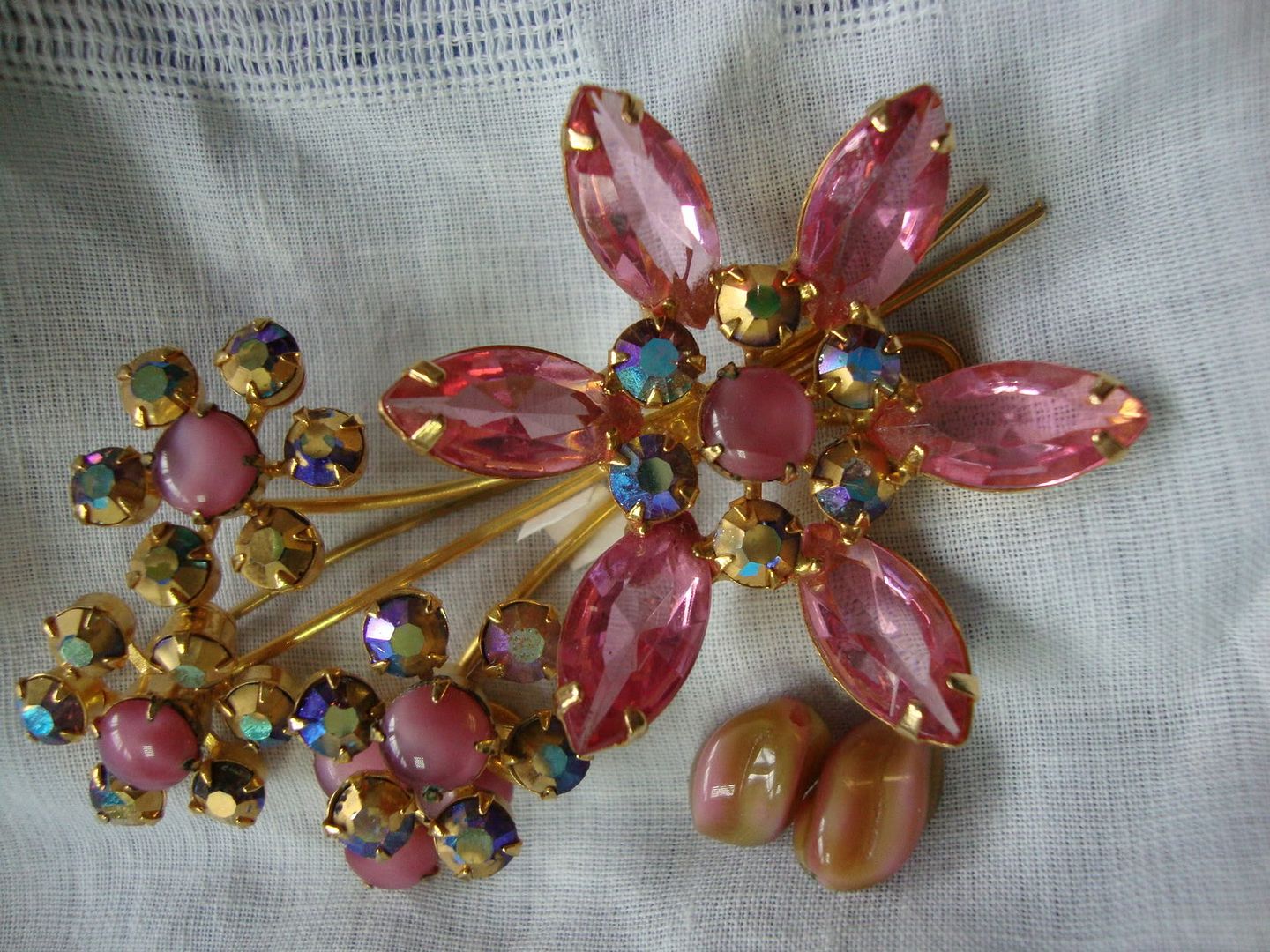 On the other hand, I am equally attracted to the slightly kitschy, sparkly, and retro. Yes, I am a girl who loves running Christmas lights, carnival glass, and
Lusterware.
Hmmm, I wonder if I will find a way to combine these styles? How did you all discover your own design style?