I have been working for several weeks on a few different resin pieces. I have viewed a few DVD lessons that include resin pieces in them. I have also read two jewelry books featuring resin designs. One of my favorite resin jewelry books is the new Kristen Robinson's Tales of Adornment. You can link to this book through the Amazon widget on the right-hand side of this page; or link to my review of this book on Amazon here.
I purchased two-part Ice Resin. I used packing tape to seal the back of an open bezel as directed. I have tried two different types of packing tape. Both have led to the back leaking resin.
I have been having an extremely frustrating time with it and have had to use Attack on it several times to remove the resin and begin again. This is a big pain because the resin takes 2-3 days to fully cure.
The only thing that seems to be working for me is using the resin to make a really cool effect on paper. I have used Holy Card images, coating them in the ice resin with a sponge and letting them dry overnight.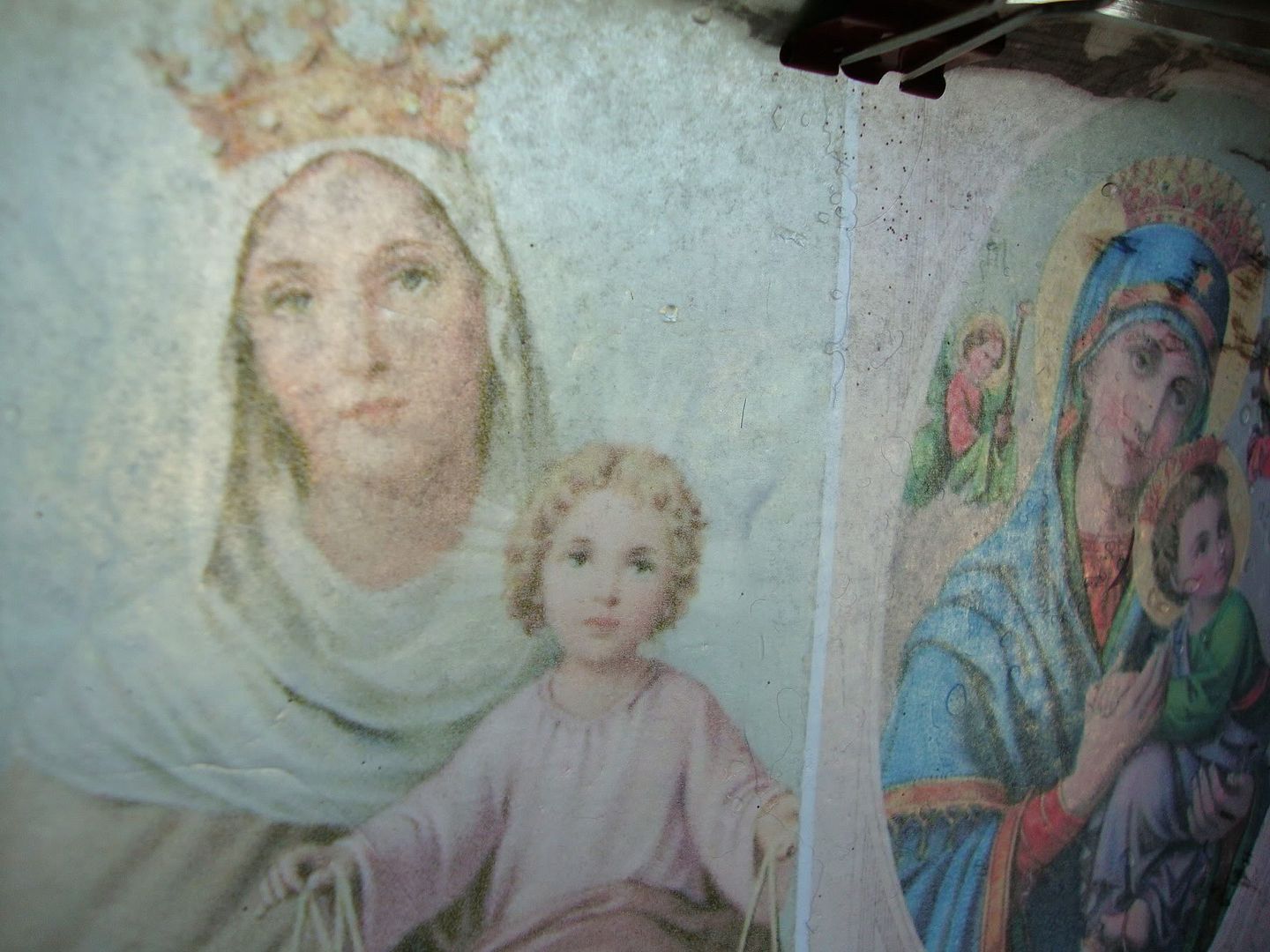 These images are in the public domain
The altered Holy Card on the left has to be one of my favorite images of Mary. Just stunning.